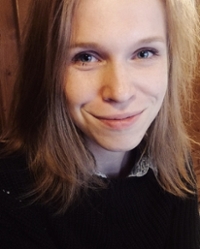 Eva Schmidt
PhD candidate
Name

E.P. Schmidt LLM BSc

Telephone

E-mail

ORCID iD
Background
Eva Schmidt obtained her bachelor in Law (cum laude), bachelor in Psychology (specialisation: neuropsychology, cum laude) and master in Legal Research (cum laude) at Utrecht University. During her studies she participated as student-assistant in research projects that were carried out by Utrecht University (commissioned by the Research and Documentation Centre of the Dutch Ministry of Justice and Security, the WODC) and by the Dutch Children's Ombudsman. In addition, she did internships at the Court of Appeal of Arnhem-Leeuwarden and the National Rapporteur on Trafficking in Human Beings and Sexual Violence against Children.
Research
In September 2018 Eva started her PhD research, which is titled 'Culpability in Development: Sentencing Adolescents as Juveniles or Adults'. This research is financed with a scholarship from the Research Talent programme of the Netherlands Organisation for Scientific Research (NWO). The research aims to clarify the concepts of criminal culpability and responsibility of adolescents (juveniles and young adults). It investigates how these concepts should be understood from a legal, but also from a (neuro- and developmental) psychological perspective. To this end a comparison will be made with Belgium and Germany. In addition, interviews with the judiciary will be held. The research is conducted within the Department of Child Law under the supervision of prof. dr. Ton Liefaard and dr. Stephanie Rap.
Teaching
Eva teaches in various courses at the bachelor's level and the Dutch master in Child Law. In addition she coordinates the course in Juvenile Criminal (Procedural) Law and she supervises (master) theses.
PhD candidate
Faculteit Rechtsgeleerdheid
Instituut voor Privaatrecht
Jeugdrecht
Medewerker Tijdschrift voor Familie- en Jeugdrecht