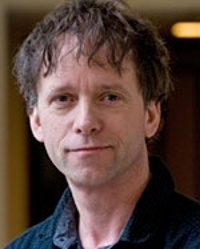 Eric van Dijk
Professor of Psychology and Social Decision Making
Name

Prof.dr. E. van Dijk

Telephone

E-mail

ORCID iD
Short CV
Eric van Dijk is the chair of the Social, Economic and Organisational Psychology unit. His research concentrates on the understanding of economic and social decision making. He graduated in economics and in psychology at Groningen University, and then moved to Leiden to work on his dissertation on social dilemmas. In 1993 he completed his dissertation (cum laude). In 2002 he became professor, in 2010 he introduced the Master specialisation Economic and Consumer Psychology at Leiden University, and in 2020 he founded the Knowledge Centre Psychology and Economic Behaviour.
Recent publications
Van Doesum, N. J., Van Lange, P. A. M., Tybur, J. M., Leal, A. L., & Van Dijk, E. (in press). People from lower social classes elicit greater prosociality; compassion and deservingness matter. Group Processes and Intergroup Relations.

Wu, Y., Van Dijk, E., & Li, H. (in press). Acute stress amplifies experienced and anticipated regret in counterfactual decision-making. Stress.

Lelieveld, G.-J., & Van Dijk, E. (in press). Emotions in bargaining. In E. Karagözoğlu & K. Hyndman (Eds.), Bargaining: Current research and future directions. Palgrave MacMillan.

Van Dijk, E., & De Dreu, C. K. W. (in press). Experimental games and social decision making. Annual Review of Psychology.

Gross, J., Veistola, S., De Dreu, C. K. W., & Van Dijk, E. (2020). Self-reliance crowds out group cooperation and increases wealth inequality. Nature Communications, 11: 5161.

Gangl, K., Van Dijk, W. W., Van Dijk, E., & Hoffman, E. (2020). Building versus maintaining a perceived confidence-based tax climate: Experimental evidence. Journal of Economic Psychology, 81:102310.

Noordewier, M. K., & Van Dijk, E. (2020). Deprivation and discovery motives determine how it feels to be curious. Current Opinion in Behavioral Sciences, 35, 71-76.

Van Dijk, W. W., Goslinga, S., Terwel, B., & Van Dijk, E. (2020). How choice architecture can promote and undermine tax compliance: Testing the effects of prepopulated tax returns and accuracy confirmation. Journal of Behavioral and Experimental Economics, 87: 101574.

Stel, M., Schwarz, A., Van Dijk, E., & Van Knippenberg, A. (2020). The limits of conscious deception detection: When reliance on false deception cues contributes to inaccurate judgments. Frontiers in Psychology, 11: 1331.

Dare, S. E., Van Dijk, W. W., Van Dijk, E., Van Dillen, L., Gallucci, M., & Simonse, O. (2020).

The effect of financial education on pupils' financial knowledge and skills.

The Journal of Educational Research,

113

, 93-107.

Van Dijk, E., De Dreu, C. K. W., & Gross, J. (2020). Power in economic games.

Current Opinion in Psychology

, 33, 100-104.

Mulder, L.B., & Van Dijk, E. (2020). Moral rationalization contributes more strongly to escalation of unethical behavior among low moral identifiers than among high moral identifiers. Frontiers in Psychology, 10: 2912.

Doolaard, F., Lelieveld, G.-J., Noordewier, M. K., Van Beest, I., & Van Dijk, E. (2020).

Get out or stay out: How the social exclusion process affects actors, but not targets.

Journal of Experimental Social Psychology, 88: e103946.

Gummerum, M., López-Pérez, B., Van Dijk, E., & Van Dillen, L.F. (2020).

When punishment is emotion-driven: Children's, adolescents', and adults' costly punishment of unfair allocations.

Social Development, 29, 126-142

.
Extra duties
2012 - 2015: Associate Editor Organizational Behavior and Human Decision Processes
2010 - 2015: Board member of the National Institute for Family Finance Information (NIBUD)
2009 - 2013: Associate Editor British Journal of Social Psychology


Professor of Psychology and Social Decision Making
Faculteit der Sociale Wetenschappen
Instituut Psychologie
Soc., Econom. en Organisat Psych.
Lid onafhankelijke Advisory Board voor Vertrouwensmonitor