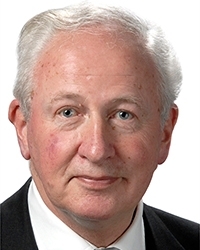 Douwe Breimer
Professor emeritus Pharmacology
Name

Prof.dr. D.D. Breimer

Telephone

E-mail
Douwe Breimer is Professor of Pharmacology and was both rector magnificus and president of the Executive Board of Leiden University. His research focusses on pharmacokinetics, pharmacodynamics and drug metabolism.
Breimer studied pharmacology at the University of Groningen (1962–1970) and obtained his Ph.D. from the Catholic University of Nijmegen. In 1975, he was appointed professor of pharmacology at Leiden University. Breimer co-authored over 500 scientific papers and supervised more than 50 Ph.D. students.
Breimer holds honorary doctorates from Ghent University, Uppsala University(1992), Semmelweis University (Budapest), the University of Navarra (Pamplona), Hoshi University (Tokyo), the University of London and the Université de Montréal.
Professor emeritus Pharmacology
Science
Leiden Academic Centre for Drug Research
LACDR/Pharmacology
Lid
Lid van de jury van de Brouwer Prijs
Lid van de raad van toezicht
Voorzitter
Voorzitter
Lid van het bestuur