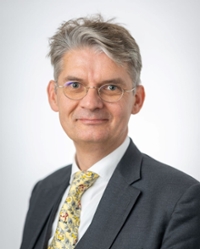 Dirk Visser
Professor of Intellectual Property Law
Name

Prof.mr. D.J.G. Visser

Telephone

E-mail

ORCID iD
Dirk Visser has been connected to the Company Law Department, Institute for Private Law as a professor Intellectual Property Law since 2003. He is also a lawyer at the law firm Visser Schaap & Kreijger, Amsterdam.
Dirk Visser is professor of intellectual property law in Leiden since 2003. He studied at Leiden University between 1988 and 1992. Between 1992 and 1996 worked on his doctoral thesis in Leiden and at the Max Planck Institute in Munich. In 1997 he received his PhD from Professor D.W. Feer Verkade with his dissertation entitled Copyright in access, on the exploitation rights of the author in the era of digital information and network communication.
Visser also is a practicing attorney in Amsterdam since 1996. In 2015 he founded his own firm, Visser Schaap & Kreijger, in 2015.
Visser is /was member of the board of several societies and foundations in the field of intellectual property law, including the Dutch group of AIPPI, the Wittem Group and the Trademark Law Institute. Previously he was a member of the editorial board of several journals in that field. He is co-author of the handbook on copyright and author and editor of several other books.
Professor of Intellectual Property Law
Faculteit Rechtsgeleerdheid
Instituut voor Privaatrecht
Ondernemingsrecht
Lid van de Commissie Auteursrecht
Advocatuur