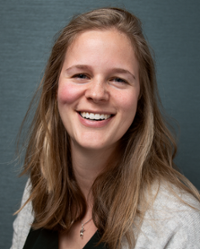 Carline van Heijningen
PhD candidate
Name

C.J.M. van Heijningen MSc

Telephone

E-mail

ORCID iD
Carline van Heijningen currently works as a PhD Candidate at the program group Forensic Family and Youth Care Studies of Leiden University. Her PhD project focuses on resilience after experiencing childhood parental loss.
More information about Carline van Heijningen
Short CV
Carline van Heijningen obtained her research master Developmental Psychology in 2018. She combined this research master with the 1-year master Child and Adolescent Psychology. During her clinical internship at Curium-LUMC, she obtained her Basic Qualification in Psychodiagnostics (Basisaantekening Psychodiagnostiek) of the Dutch Association of Psychologists. Afterwards, she worked as a child and adolescent psychologist and research assistant at Curium-LUMC and Leiden University. In September 2019, she started her PhD project, supervised by Lenneke Alink, Bernet Elzinga and Sheila van Berkel.
Supervisors
Prof. dr. L.R.A. Alink

Prof. dr. B.M. Elzinga

Dr. S.R. van Berkel
Teaching
Master theses
PhD candidate
Faculteit der Sociale Wetenschappen
Instituut Pedagogische Wetenschappen
Forensische gezinsped. en Jeugdhulpverl.
No relevant ancillary activities