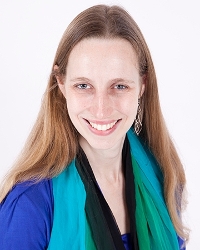 Annemarie Samuels
Assistant Professor
Name

Dr. A. Samuels MA

Telephone

E-mail
Annemarie Samuels is an assistant professor at the Leiden Institute of Cultural Anthropology and Development Sociology. She has extensive research experience in Indonesia on the topics of narratives, morality, care, HIV/AIDS and disaster and a broad interest in psychological anthropology, narrative studies, phenomenology, and medical anthropology.
More information about Annemarie Samuels
Anthropology of Silence Blog
In 2017, Annemarie is a visiting scholar at the Department of Anthropology of Harvard University, where she does research on the relation between narratives and silences.
Her most recent publications include Embodied Narratives of Disaster: The Expression of Bodily Experience in Aceh (Journal of the Royal Anthropological Institute), Seeing AIDS in Aceh: Sexual Moralities and the Politics of Invisibility in Post-Reconstruction Times (Indonesia), and Narratives of Uncertainty: The Affective Force of Child-Trafficking Rumors in Postdisaster Aceh, Indonesia (American Anthropologist).
She is co-editor of Islam and the Limits of the State: Reconfigurations of Practice, Community, and Authority in Contemporary Aceh (Brill, 2015). She is presently completing a book manuscript that is based on her doctoral research in Aceh, and which is titled After the Tsunami: The Remaking of Everyday Life in Aceh, Indonesia.
Research
From January 2017 to December 2018, Annemarie is a Marie-Sklodowska Curie Global Fellow at Harvard University and Leiden University with the project The Power of Silence: A Medical Anthropological Approach to AIDS Care Narratives. In this project she develops a theoretical and methodological approach to the role of silences within illness narratives. She focuses specifically on the narratives of people living with HIV/AIDS in Indonesia.
In her ethnographic research projects on post-disaster reconstruction and experiences of living with HIV/AIDS, Annemarie focuses on a first-person perspective of remaking lifeworlds in the face of extreme hardship. Her work explores how people make and remake relations with the world and others through narratives and how they navigate ethical demands in such difficult circumstances. Thereby, it illuminates the ways in which people subjectively engage with the social and political forces that shape their lives in times of crisis.
Relevant links
Editor at www.anthropologyofsilence.com
Assistant Professor
Faculteit der Sociale Wetenschappen
Instituut CA/Ontwikkelingssociologie