End-of-life care research: the need for cultural sensitivity in globalizing palliative care
How does palliative care develop within various cultural settings? How do local, non-institutional ideas about end-of-life care influence professional palliative care and vice versa? These questions will be addressed by medical anthropologists Annemarie Samuels and Natashe Lemos Dekker in the coming years. Last year Samuels received funding from the European Research Council for the project "Globalizing Palliative Care? A Multi-sited Ethnographic Study of Practices, Policies and Discourses of Care at the End of Life" launched in September 2020. The research will take place in Indonesia, India and Brazil.
Palliative care is a professional form of end-of-life care developed in the 1960s in England. This form of care is holistic in the sense that the patient is looked at from a social, psychological, spiritual and physical perspective. Samuels: "End-of-life care is about pain relief, but also pays attention to the social: how do people prepare themselves for death? And how can you work towards an end of life together? In recent decades, this concept has become integrated into regular healthcare systems in Northern Europe, America and Australia." Lemos Dekker: "Having access to healthcare is considered a universal human right, but does everyone have access to palliative care? Many palliative care instruments have been developed in Western contexts and travel across the globe to the Global South. I wonder what we can learn from these travels about how palliative care can be enriched with insights from diverse settings."
Cultural differences: whether or not to tell a terminal diagnosis
In many low and middle-income countries, the development of palliative care is still in its early stages. In Indonesia, for example, there are only a few hospitals throughout the country that offer some form of palliative care. Samuels: "From anthropological literature, it is well known that people all over the world deal with end-of-life care in different ways. The way people look at death, what death is, the process of death and how to deal with it, also varies from country to country". In the Netherlands, palliative care involves talking to care providers and family about your wishes. But that doesn't necessarily apply to each country. "In Indonesia, many people consider it a form of care to not tell the patient about a terminal diagnosis. If palliative care continues to develop within different cultural settings, how will that work? How do local ideas of end-of-life care influence the concept of palliative care? That is what we want to explore," says Samuels.
Adjusting care models
The research aims to make a comparison between Indonesia, India and Brazil and to thereby offer a more diverse view on the process of end-of-life care and its cultural dimensions. The three countries differ from each other but can be compared because they are at approximately the same stage of developing palliative care services. Demographically, the countries are similar, with an aging society. There are forms of palliative care in all three countries, but it is not entirely integrated into the healthcare system yet. One of the main differences between the countries is religion. In India, Hinduism is the dominant religion, in Indonesia it is Islam and in Brazil it is Catholicism. Samuels: "It is well known that we all think differently about end-of-life care. That is what we are looking at and what we are describing. But the interesting thing is that professional care is often based on one particular doctrine or system. The question is how care providers actively adapt these kinds of models. Anthropological research can provide many new insights here."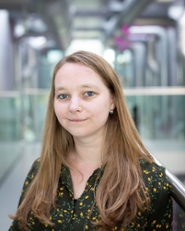 Participating in someone's end of life
Doing research with and about people at the end of their lives can be emotionally very challenging for the researchers. Samuels and Lemos Dekker are well aware of this. Within the project, there is a lot of attention to the emotional aspects. Samuels: " We will give a lot of attention to emotional aspects of the research , not only in the preparation but also during the fieldwork and afterward. We continue to talk and to reflect with each other". Lemos Dekker did her PhD research with people with dementia in their last phase of life. "For me, fieldwork is always an emotional encounter. You participate in someone's life and in this case in someone's death. By sharing such vulnerable moments, you quickly build up a bond. That is very valuable. As a researcher, you are not a family member or part of the care system. You have the time to listen and talk. That is often very much appreciated."
Ethically sensitive subject
Researching people in a vulnerable position is not only emotionally difficult, it is also ethically sensitive. An integral part of the project is therefore thinking about this ethical aspect. An external ethical advisor has been appointed for this purpose. Samuels: "We will strive to involve a third party (such as a health clinic) in the recruitment of participants. That way there will always be someone else to whom people can say 'no'. During research process, we will keep checking whether there is still informed consent, whether people still want to participate. This is very important for any anthropological research, but certainly in our case, because it involves patients and their caregivers." Lemos Dekker: "Getting permission is not a one-off event. We approach consent as a constant process of reflection. You have to know very well when to withdraw."
Research team
In addition to Samuels and Lemos Dekker, the research team will consist of two Ph.D. students still to be recruited. Lemos Dekker, who herself is half Brazilian, will carry out ethnographic and policy research in Brazil. In São Paulo, she will investigate who has access to palliative care in private and public hospitals and to what extent this is part of regular care. In the south of Brazil Lemos Dekker will carry out ethnographic fieldwork in home settings. The Ph.D. students will carry out ethnographic fieldwork in India and Indonesia. Samuels will do policy research in these two countries, manage the team and make the final comparison. The project runs for five years, the research is expected to be completed in 2025. "We hope we will be able to start on-site fieldwork next year. For fieldwork in times of Covid-19, we follow university policy, including the guidelines for ethnographic research in these challenging times."