Research programme
Intelligence and Security
Within the research area Intelligence and security, intelligence is studied from a political, historical, ethical, judicial, and methodological perspective. The main goal is to improve our understanding of how intelligence and security services operate, how they are and have been embedded in their broader political, bureaucratic, and societal context, and how their methodologies can be complemented.
Contact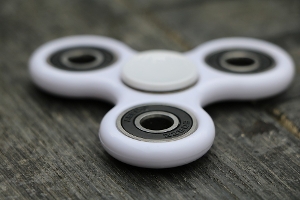 Research on the judicial, political, governance, historical, and ethical elements of intelligence and security should improve our understanding of how intelligence and security services relate to the broader (democratic) state they are part of. This research adds to the body of academic knowledge within the field of the intelligence studies, but it also serves the intelligence practice; in addition, it allows for a more informed public debate about intelligence and security.
Research on the functioning of intelligence organizations and the processes they work with, such as collection, analysis, and management of compartmented structures, also contributes to accountability of and (public) oversight over these organizations. Furthermore, research on methodology and techniques not only contributes to the improvement of the analytical capabilities of intelligence and security services, but also to the broader and more fundamental issue of how not to miss relevant relationships in the domain of security and threats.
Police Studies
The research group Intelligence and Security has been augmented with a team Police Studies as part of the collaboration agreement with the Dutch National Police. This team is tasked with creating a more academic foundation for the current knowledge surrounding police studies in the Netherlands, as well as broadening and enriching that information. Academic knowledge will need to be gathered and subsequently shared with the academic world and the professionals working in the field. As a result, there is a need for a research programme, an educational programme and outreach activities.
More information on the Police Studies team can be found here.

Sub Themes
Within the research group Intelligence several key areas have been discerned.
Politics and governance of intelligence and security
The historical perspective on intelligence and security
The judicial, ethical, and societal dimensions of intelligence
Methodology, analysis and collection systems
Connection with other research