Dissertation
Trade, Investment and Labour: Interactions in International Law
On 21 February 2019, Ruben Zandvliet defended his thesis 'Trade, Investment and Labour: Interactions in International Law'. The doctoral research was supervised by Prof. dr. N.J. Schrijver.
Author

Ruben Zandvliet

Date

21 February 2019

Links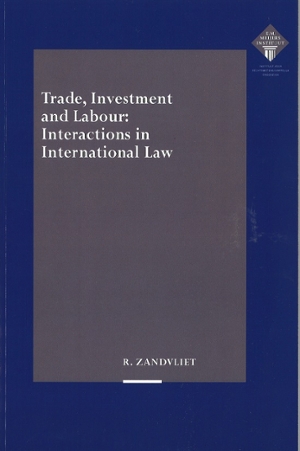 The collapse of the Rana Plaza building in Bangladesh in 2013, where 1134 textile workers were killed, has become the symbol of the sometimes degrading working conditions in today's globalized global economy. Fatal accidents, factory fires, violence against union leaders, unequal treatment of women and men in the workplace, child labor and forced labor also occurred a hundred years ago. Nowadays there is an extensive legal structure that facilitates and protects international trade and investments, and that enables Western (clothing) brands to have their production take place where that is most optimal for them. Economic globalization is not a natural phenomenon, but is partly made possible by rules of public international law, in particular those that regulate international economic relations between states.
Legal agreements in trade and investment agreements influence - both in a positive and negative sense - the regulation of labor. This dissertation investigates these interactions. Three questions are central to this: (1) Do economic treaties limit countries such as Bangladesh in improving labor standards? (2) Do economic treaties limit the possibilities for countries such as the Netherlands to ban goods made under poor working conditions? (3) Can explicit labor clauses in trade and investment treaties contribute to better protection for employees?