Research facilities
Laboratory for Archaeobotanical studies
Application

The Botany Laboratory is part of the Faculty of Archaeology, University of Leiden. Under the supervision of Dr Mike Field, research is carried out here on archaeo- and palaeo-botanical material including seeds and fruits, pollen and spores, and wood.

Location

Contact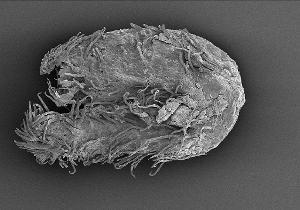 Time scale
The entire Quaternary Period (from 2.6 million years ago to the present).
Geographical coverage
Material is investigated mainly from Europe, but also from the Caribbean and parts of North Africa.
Methods and techniques
Relevant sampling strategies are employed at a site to collect sediment samples that can be analysed to address the research questions posed.

Macroscopic plant remains (both charred and waterlogged) are predominantly extracted from sediment samples using a wet sieving technique.

Palynological (pollen and spore) analysis involves sediment samples being treated with a number of chemicals to remove unwanted organic and mineralogenic material to leave a 'clean' pollen and spore rich residue that can be viewed under a high powered microscope once mounted on a slide. Palynological investigations are also undertaken on coprolites as well as sediment samples.

The Faculty has recently invested in a large number of high and low power Leica microscopes for teaching and research purposes.
Identification of fossil material
In the Botany Laboratory in Leiden there are extensive modern reference collections of microscopic (pollen and spores) and macroscopic (seeds, fruits, leaves, wood, buds etc) plant parts from native European taxa. In addition, the collections include material from cultivated species from all over the world. At present a Caribbean plant part collection is beginning to be created.

A small library exists in the Botany Laboratory that contains various reference books, floras and identification atlases.
Research
A wide range of research is undertaken in the Botany Laboratory. Dr Mike Field collaborates with international teams working on Pleistocene sites where evidence of hominin activity is present. Students and staff also study a diverse type of Holocene archaeological material. Examples of exisiting research projects include:
Germany, Neumark - Palaeolithic
France, Aisne Valley - various excavations and periods
England, Happisburgh - Pleistocene
England, Lynford - Pleistocene
England, West Runton - Pleistocene
England, Ostend - Pleistocene
England, Lepe - Pleistocene
Caribbean, Cas-en-Bas, St.Lucia – modern era
The Netherlands – pollen research of burial mounds
The Netherlands, Naaldwijk – Roman times
The Netherlands, Brabant – Bronze Age to Middle Ages
The Netherlands, Waddenzee – loads of shipwrecks
The Netherlands, Leiden and surroundings – various periods
The Netherlands, Maalbeek – Pleistocene (Tiglien)
Students have the opportunity to work under supervision on material from current research projects. Literature based studies are also possible. Many field excursions are organized throughout the academic year where students can learn to identify plants, examine different landscapes or excavate a range of archaeological sites.