Egbert Jongen appointed Professor of Economics and Socio-Economic Policy
Egbert Jongen is appointed Professor of Economics and Socio-Economic Policy at Leiden University from 1 November 2023. His expertise is in the field of socio-economic policy, inequality, and the labour market.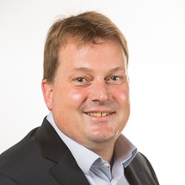 In his research, Jongen will focus on the persistence of inequality, the labour market and income, what promising (and futile) policies are to reduce said inequality, and what their possible side effects are. An interesting puzzle here is that while income inequality in the Netherlands is relatively low and stable internationally, at the same time there have been major changes in the labour market. How are these developments related? And while income inequality across all households is relatively low, at the same time there are large, persistent differences in income by gender and migration background. What are the determining factors and what can policy do about it? Jongen hopes to contribute further to the analysis of these and other important social issues with colleagues.
Jongen will teach in the bachelor's degree programmes and master's degree programmes in Leiden and The Hague, including the planned new programme in The Hague, in which socio-economic policy will play an important role. He will conduct his research in the research programme Reform of Social Legislation.
Find out more? Click here.