ZonMw grant for research on domestic violence family treatment
Although domestic violence often affects multiple family members, parents and children are usually treated separately for their traumatic experiences. In collaboration with women's shelter Rosa Manus, forensic partner the Waag, the municipality of Leiden and their colleagues from LUBEC (Leiden University Mental Health Care Centre), psychologists Maartje Schoorl and Marie-Louise Kullberg are conducting research into integral systemic treatment of families after domestic violence on behalf of LUBEC. They are awarded a ZonMw grant of € 150,000 for their research.
Every year, 70,000 to 90,000 families experience domestic violence (CBS). The impact of this type of abuse is enormous. Victims often sustain physical and mental symptoms and are at risk of developing post-traumatic stress disorder. If one of the parents is a victim and develops symptoms, it can affect the functioning as a parent and indirectly affect the children. Therefore, it is crucial that trauma-focused treatment and forensic care is provided to parents and children soon after the domestic violence took place.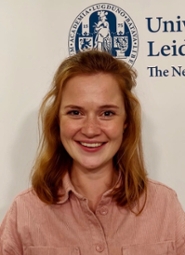 Marie-louise Kullberg: 'I am very happy with this grant. It gives us the opportunity to carry out, a relevant but also challenging project: integral care for families with long-term and serious problems. These families often fall through the cracks of our mental health care because of the gap between between the youth and adult care, long waiting lists and problems with financing of care. With the SaFe Home Leiden project we aim to run a pilot in which we gain insight into good, appropriate care for the families both on an organizational and (treatment) content level. We also hope to contribute to a sustainable approach to (the consequences of) domestic violence.'
Maartje Schoorl: 'We know that domestic violence has far-reaching consequences, that could be present for several generations. As a clinician and researcher, I have long been concerned with treating those consequences. I am very grateful to ZonMw for the opportunity to further extend our project. With our expertise from LUBEC and in collaboration with several other partners, we can have real social impact. We hope to learn more on how to stop and further prevent violence, so the cycle that can keep families in its grip can finally be ended.'
Most effective form of treatment
Previous research has shown that integrated, systemic treatment, in which several family members are treated simultaneously and both victims and perpetrators are involved, increases the likelihood of successful treatment and raises the probability that domestic violence will be permanently stopped or prevented. However, due to waiting list issues in the mental health care system and the different funding streams for adult and youth care, it is often not possible to treat every family member at the right time.
Psychologists Marie-Louise Kullberg and Maartje Schoorl have shown, in a pilot collaboration with LUBEC and women's shelter Rosa Manus, that simultaneous treatment of women and children for post-traumatic stress disorder (PTSD) is possible and also very successful. Close cooperation between adult mental health care, youth mental health care, forensic care, the women's shelter and the municipality of Leiden, which subsidized the project, was needed to succesfully treat these families.
Expansion of pilot study
Because of the success of the integrated systemic treatment, Kullberg and Schoorl want to further expand their pilot study. With the ZonMw grant they are able to further expand their collaboration with Rosa Manus and the municipality of Leiden, by also including parents and children who are outpatiently connected to Rosa Manus, and by including partner therapy or support in collaboration with forensic partner De Waag. In addition, Kullberg and Schoorl will conduct structured research on participants' experiences, to further improve integrated care.
"The grant will run for 18 months and we hope to help at least 10 families during that time."
'Ultimately, we hope to create a useful procedural description for a family-centered treatment approach. Furthermore we want to gain more insight into the therapy effects, timing and phasing of treatments in order to provide optimal care for parents and children. This grant will help us with the costs of exchange, training, additional coordination and alignment in the various phases of treatment, as these expenses are not covered by current funding streams for treatment and counseling. The grant will run for 18 months and we hope to help at least 10 families during that time,' said Kullberg and Schoorl.