Barkhuysen and Van Emmerik attend international conference in Paraguay
Tom Barkhuysen and Michiel van Emmerik attended the 21st General Congress of the International Academy of Comparative Law that was held in Asunción, Paraguay on 23 – 28 October 2022. They wrote the national report for the Netherlands on the topic of Administrative Silence.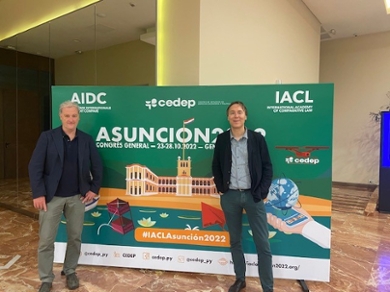 In their report, they describe the various methods that were developed over time to counter slow administration, such as fictitious rejection, lex silencio positive, as well as the possible options to oppose judicial delays. The conclusion is that there are sufficient methods available but that they are often overlooked or that exceptions are being made, such as in the case of alleged abuse of these methods. Reports were submitted from a number of countries worldwide. These will be combined into a general report by General Rapporteur Pedro Aberastury (Buenos Aires).