Luuk van Middelaar launches Brussels Institute for Geopolitics
On 7 October, the Brussels Institute for Geopolitics was launched on the margins of an informal EU leaders' summit in Prague. The initiative will provide a hub for high-quality research on Europe's geopolitics, thus enabling the European Union to develop its strategic capacities.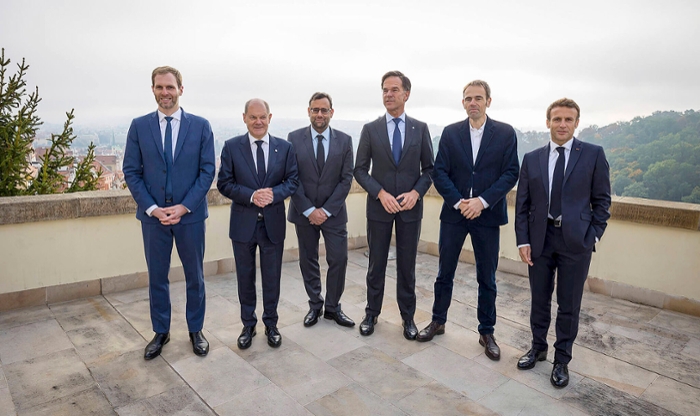 Recent events, such as the Covid-19 pandemic and war against Ukraine, have underscored Europe's strategic vulnerabilities. The traditional self-conception of the EU as a rules-based peace project mean it is not naturally inclined to think in terms of geopolitics. According to BIG, this must change if the Union is to uphold its interests and values in the current global order. 'A cultural shift is needed to teach the EU to think in terms of power, territory, identity', Luuk van Middelaar told EW.
The Brussels Institute for Geopolitics, founded by Luuk van Middelaar, Hans Kribbe and Sébastien Lumet, aspires to educate and encourage precisely such a shift in European decision-making. In order to do so, it will build a hub of diverse, highly-qualified strategic researchers and authors. In its start-up phase, it will work to expand its membership and financial base, and define a research agenda. In 2023, it will start making targeted contributions, holding events, and publishing papers.
The initiative has already been warmly endorsed by the German Chancellor, the French President, and the Dutch Prime Minister.