The person behind the murderer
Are all murderers calculating psychopaths with an obscene predilection for bloody chainsaws? Yes, if Hollywood is to be believed, but in the real world they are generally everyday people with problematic backgrounds. Professor of Violence and Interventions Marieke Liem therefore calls for the demythologisation of the murderer. 'I want to look at murder from a wider perspective. Just looking at it through the lens of criminology isn't the way forward.' Inaugural lecture on 30 May.
In the academic world murder is often seen as the tip of the iceberg: it is the most serious crime and the number of murders in a society are thought to say a lot about other, less serious forms of crime. Liem casts doubt on this assumption in her inaugural lecture.
'Take the Netherlands where there is a lot of bicycle theft. According to the iceberg analogy, we should have a huge amount of violent crime but that's really not the case. Conversely, the murder rate in the US is really high but the general crime rate isn't terribly much higher than in Europe. So I want to research the extent to which murder can actually be seen as the tip of the iceberg and what this iceberg is made of.'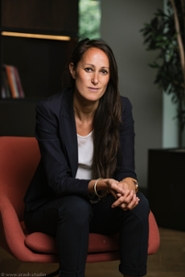 Collecting European data
Liem plans to devote a large part of her research agenda to collecting European data. 'Murder research is strongly dominated by American research, but the availability and possession of firearms there can't be compared with Europe.' To interpret this data properly once it's been collected, Liem – entirely in the spirit of today's sharing economy – wants to borrow tools and knowledge from other disciplines.
'To gain a better understanding of the underlying dynamics of murder, we have to zoom out. What do we see if we approach murder from public health, the social and behavioural sciences, and the humanities?' Liem hopes this interdisciplinary approach will deliver new insights for prevention. 'Just looking at it through a criminology lens isn't enough. By looking at murder as a social problem, I expect to discover underlying mechanisms and indicators such as living in certain neighbourhoods in combination with relationship problems, a disadvantage on the labour market or clusters of drug use and other high-risk behaviours.'
Myth-busting
By viewing murder from other disciplines, Liem also wants to stop the mythologisation of murderers. 'Murder is fascinating: countless films and podcasts are made about it and we see murderers according to the Hollywood stereotype of maniacal monsters who suddenly jump out of the bushes. But research shows that murders mainly happen between people who know each other and that the vast majority of perpetrators do not suffer from serious mental illness.'
'We're talking about people, not monsters' - Marieke Liem
Liem has interviewed a lot of violent crime suspects and time and again has seen people with life histories associated with problems such as rejection in their youth, addiction, a lack of education or an intellectual disability. 'We're talking about people, not monsters. If we demythologise and look from a wide perspective at the person and the perpetrator's story, we'll be better able to understand the murder. By giving a voice to the relationship between the victim and perpetrator, the conflict, the setting and the underlying dynamics, I hope to reach a layered understanding.'
Liem's research is part of Leiden University's Physical Violence and Public Order interdisciplinary programme. This University-wide programme combines interdisciplinary knowledge for a safer, more resilient society. The programme brings together experts from the Faculties of Archaeology, Law, Social and Behavioural Sciences, Humanities and Governance & Global Affairs.
Text: Julie de Graaf
Main photo: Breda prison: Flickr.com / Grotevriendelijkereus