Simone van der Hof awarded EU funding for research on age verification and consent mechanisms
As part of the euCONSENT consortium, the Center for Law and Digital Technologies (eLaw) has been awarded European Commission funding to create a child rights' centred cross-border system for online age verification and parental consent.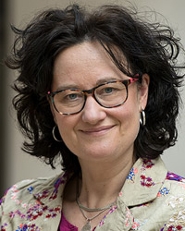 The consortium, consisting of twelve of the continent's leading academic institutions, NGOs and technology providers, has been awarded EU funding to design, deliver and pilot a new Europe-wide system. This solution will allow service providers to verify the age of their users to protect them from harmful content, and will ensure that younger children have parental consent before they share personal data. The Age Verification Providers Association is a leading member of the team that will deliver this system.
The objective of this project, initiated by the European Parliament, is to demonstrate an interoperable technical infrastructure dedicated to the implementation of child protection mechanisms (such as age verification) and parental consent mechanisms as required by relevant EU legislation (such as the Audio-Visual Media Services Directive (AVMSD) and the General Data Protection Regulation (GDPR)).
The euCONSENT solution will be designed with help from children and young people and under the guidance of the continent's leading academic experts, NGOs and other key stakeholders in child rights and online safety. EU Kids Online, Eurochild and COFACE – FAMILIES EUROPE, amongst others, will provide regular input to the work of the project team, which will be advised by an expert panel, chaired by John Carr OBE, one of the world's leading authorities on children's and young people's use of the internet and digital technologies.
The new system will then be used during a pilot phase by over 1,500 children, young people and parents from at least three EU Member States. Users' experience will be independently evaluated to provide convincing evidence for this solution to be adopted across the EU, with hundreds of Europe's kids already positioned as its most enthusiastic advocates to their peers, their parents and EU policymakers.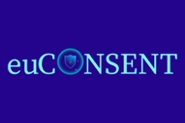 Simone van der Hof en Sanne Ouburg are involved in the project from Leiden. They will research consent mechanisms in apps and games used by children and work closely with Aston University and London School of Economics. More information about the project is available on this website.