Simone van der Hof in podcast on GDPR and children's rights
In a podcast of the Netherlands Internet Governance Forum (NL GF) and the Safer Internet Centre Nederland, Simone van der Hof, Professor of Law and Digital Technologies at Leiden University and Thijs Hannema, a lawyer at Kennedy van der Laan, discuss online privacy of children.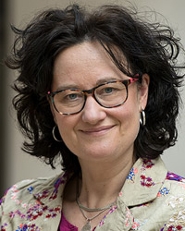 Research shows that children are susceptible to online marketing. If marketing is also geared towards children, the privacy of children is soon compromised.
Companies and parents still have much to learn when it comes to the data and privacy of children. The General Data Protection Regulation (GDPR) gives extra protection to children younger than 16 years. How can companies translate the provisions in the GDPR into specific measures to handle children's data correctly and what can parents do to protect the privacy of their children? And what do children have to say on this?