Face mask law delayed? 'Our quickest law was passed in three days'
The government wanted to show some muscle by making it compulsory to wear face masks in public indoor spaces as of 22.00 hours on 14 October. But it looks as though this will be 1 November after all. No need for that, tweeted Leiden professor of constitutional law Wim Voermans on 14 October, you can get it through in three or four days.
Why is it so complicated to make face masks mandatory?
'It's because it limits people's right to respect for their privacy. This right is enshrined in Article 10 of our constitution and can only be limited through an Act of Parliament, which is prepared by the government and parliament together. One minster alone, the Cabinet or the head of a security region [the Netherlands is divided into 25 security regions, which are responsible for the safety of their citizens, Ed.] cannot impose such a requirement that limits people's constitutional rights. Only our highest legislator can do that.'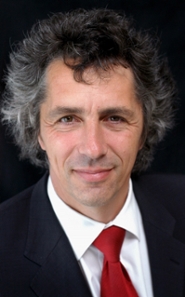 In your tweet this morning you said it can be done in four days. But the government thinks it needs two weeks. Why is this?
'I think the government is waiting until the Corona Act – which has already been approved by the House of Representatives – has been passed by the Senate of the Dutch Parliament. It is scheduled for consideration on 26 October 2020. Then the Corona Act can enter into force on 1 November. The Corona Act is a parliamentary act that can limit these constitutional rights, and article 58f. section 4 of this act will make it possible to make face masks mandatory.
'If you want to be quicker, you can try to fast-track a bill on face masks through the legislative process, one that is separate from the upcoming Corona Act. Our fastest act, the act on freezing the compulsory health insurance excess in 2017, took no more than three days to pass. If speed is of the essence, that is possible. Obviously I don't know if the government will choose this scenario.'
Leiden University will probably make face masks compulsory in its buildings from 15 October. How is that possible?
'The University buildings aren't regular public spaces. They are the property, or at least under the management, of the University itself. That means we can decide on our own house rules for users of and visitors to these buildings.'
Photo above: Ani Kolleshi on Unsplash