Tanja Masson-Zwaan: we will need multilateral discussion
NASA is offering to buy lunar samples collected by companies for a token sum primarily to set a precedent for space resource rights on the moon. However, there is not international consensus on the U.S. position on the rights to extracted resources.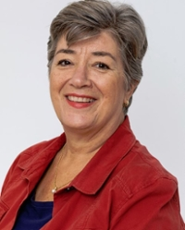 The primary purpose of the transaction is to set a precedent for the extraction and transfer of lunar resources, rather than to actually obtain the samples for scientific or other use, NASA Administrator Jim Bridenstine said. In other words, NASA is going to buy some lunar soil for the purpose of demonstrating that it can be done.
Luxembourg and the United Arab Emirates have enacted legislation modeled on the 2015 U.S. law on the issue, but others see such laws as contrary at least to the intent of the Outer Space Treaty.
'In the end, we will need multilateral discussions', said Tanja Masson-Zwaan, assistant professor and deputy director of the International Institute of Air and Space Law on the 2020 Summit for Space Sustainability. 'I can only hope this will help create more leverage at the U.N. level.'