Celebrating 50 years of African Languages and Linguistics in Leiden
Maarten Mous, Professor of African Linguistics at Leiden University, looks back on the 50th edition of the Colloquium of African Languages and Linguistics (CALL) and explains why this birthday was a celebration like no other.
It may not be the largest conference on the African linguistics agenda, but the Colloquium on African Languages and Linguistics (CALL) is definitely one of the oldest. Leiden University has organised this annual event ever since 1971, usually welcoming about 70 participants each time to discuss a wide variety of topics on any African language. But this year was a little different.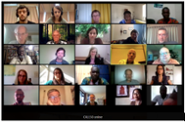 Unique birthday
COVID-19 has meant that for the first time in its history, the colloquium was not physically hosted in Leiden but was instead held online. 'We tried reproduce as many of the parts that make up a 'regular CALL' as possible', says Mous. Pre-recorded presentations were broadcast in real time, so that live discussions could take place during the presentations (via chat) and afterwards, with the presenters. 'An added bonus of doing it this way was that we could also include International Sign interpretation, which was really good.'
Even the social dinner was made online-proof by transforming it into a virtual poetry evening. 'Nobody quite knew what to expect, but it ended up feeling like we were all sitting around a campfire, sharing and singing songs,' laughs Mous.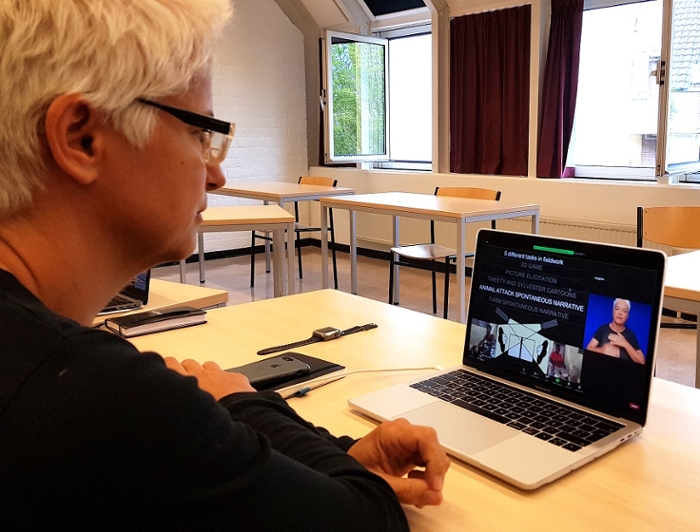 Open and accessible
Over the years, CALL has undoubtedly seen some changes. But as Mous explains, the essential idea behind CALL has remained the same: an annual accessible and informal gathering of scholars in the field of African Languages and Linguistics. 'The meeting is open in every sense of the word; we accept any topic on African language. We often have participants presenting for the first time, but equally often have top researchers participate.'
According to Mous, the one good thing to come out COVID-19 is that CALL has become even more accessible. Many more participants from Africa were able to join in as there were no visa requirements or travel costs. 'In total, we had 160 registrations, and on average about 90 participants at any one time.'
Trial run for WOCAL
Next year, Leiden University will host the World Conference on African Languages (WOCAL10), the largest conference of its kind in the field of African Linguistics. CALL50 proved a useful testing ground for experimenting with different online elements. 'We don't yet know what the situation will be like next year, but we do know that we'd like to include at least some online parts to the programme,' says Mous.
He is convinced future conferences will always have some sort of online presence. 'It was definitely a challenge to organise an online conference but we can't ignore the main benefit of doing this; it will make conferences much more accessible to many more people all over the world and that is something we just cannot ignore.'
As for the future of CALL, Maarten Mous is confident it will live to see at least another 50 years, if not more.