PAO 2019 teaching prizes presented online during Leiden Revisited
True to tradition, Professor Joanne van der Leun, Dean of Leiden Law School, presented the PAO 2019 teaching prizes to the best in-house and external lecturer during the Leiden Revisited alumni event.
This year, hopefully a one-off occasion, the prizes were awarded online due to the coronavirus measures. Since the highest assessment scores awarded to the in-house lecturers were so close, it was decided that prizes would be awarded to two staff members for their excellent work.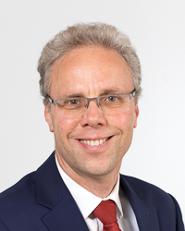 Professor Bart Krans is one of the in-house lecturers to receive the highest score. In 2019 he taught on two courses. Participants on the course Civiel Bewijsrecht awarded him the score of 9.55 for his efforts. For the specialist course Contracteren participants went even further and awarded him the score of 10. This is the fifth year in succession that Professor Krans has won the annual PAO teaching prize.
Mr Tony Foster was the other in-house lecturer to receive the highest score. In 2019 he taught the course Legal English on four occasions, for which participants awarded him the score of 9 or higher each time. On one occasion he even received the score of 9.8 for his teaching.
Vivien Rorsch was the external lecturer who received the highest score in 2019. She was a senior lecturer on several occasions in the specialist course Civiele Cassatie. Participants rewarded her teaching with the score of 9.25.
In 2019 around 250 lecturers taught on JPAO's post-academic courses and they were received an average score of between 8.3 and 8.5. It is clear that the quality of post-academic education taught in Leiden is high: more than 80 per cent of lecturers received the assessment of 8 or higher.