Willemien den Ouden appointed State Councillor
Willemien den Ouden, Professor of Constitutional and Administrative Law and Academic Director of the Institute of Public Law has been appointed State Councillor at the Administrative Jurisdiction Division of the Council of State in the Netherlands.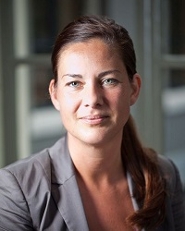 The Dutch Cabinet approved the nomination for her appointment put forward by Minister Knops of the Ministry of the Interior and Kingdom Relations.

Den Ouden will be working for the Environmental Chamber and the General Chamber. Her appointment will commence on 1 September 2020. She will first complete the current academic year and afterwards will continue to work 1 day a week as professor at Leiden University to supervise on-going research projects.
Den Ouden 's expertise is in the field of European and Dutch financial administrative law (the law in relation to European structural funds and state aid, subsidy regulations, concessions, allowances and education funding) and general administrative law.
More information (in Dutch)