Rijpma invited by Nuffic Neso to speak in Minsk
Jorrit Rijpma visited Minsk (Belarus) on 11 and 12 September upon invitation by Nuffic Neso Russia
The Nuffic Neso Offices promote Dutch Higher Education abroad. On the first day, Rijpma met with the staff of the Belarus Office of the International Organisation for Migration (IOM).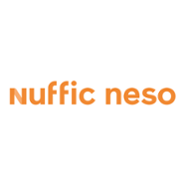 The second day he held two lectures. The first lecture was at the Belarus State University, where he discussed the new European Commission and its challenges in the field of migration and asylum. At the Belarus Border Guards Institute he spoke about the refugee crisis of 2015 and the external cooperation of the EU in the field of border management.
More information about Nuffic Neso Russia can be found here.