Coming this fall: Al-Babtain visiting professor Geert Jan van Gelder
This fall, LUCIS will have the pleasure of welcoming Professor Emeritus Geert Jan van Gelder to Leiden. He is the second Abdulaziz Saud Al-Babtain Cultural Foundation Visiting Professor in Arabic Culture at Leiden University.
First What's New?! lecture
Professor van Gelder will give the first lecture in our What's New Lecture?! series. In his lecture, he will talk about "Prominent Murder Victims in Pre- and Early Islamic Times: A Book by Muḥammad ibn Ḥabīb (d. 245/860)." The lecture is free to join for everyone and is followed by drinks.
Reading classes in MA course Themes in Arabic Literature
In addition, he will be teaching several reading classes in Dr. Peter Webb's MA course Themes in Arabic Literature: Bandits and Outlaws in the fall semester of the academic year 2019/2020. In his reading classes, Professor van Gelder will contribute to the MA course through text classes where stories about robbers, thieves, and outlaws in Arabic literature will be read and discussed in detail. During the first four weeks stories from the famous book al-Faraj baʿd al-shiddah by al-Tanūkhī (d. 994) will be read, to be followed in the remaining sessions by stories from Asmāʾ al-mughtālīn by Muḥammad ibn Ḥabīb (d. 860).
Registration
MA students, PhD candidates, and postdocs from Leiden University are invited to participate in Geert Jan van Gelder's reading classes provided that they have a sufficient level of proficiency of Arabic. Please send an email to lucis@hum.leidenuniv.nl to register for the reading classes of Professor van Gelder.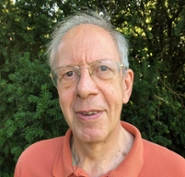 About Geert Jan van Gelder
Geert Jan van Gelder (b. 1947) studied Semitic Languages in Amsterdam and Leiden and received his doctorate in Leiden in 1982. From 1975 until 1998 he was Lecturer in Arabic at the University of Groningen. In 1998 he was appointed Laudian Professor of Arabic at the University of Oxford. He retired in 2012 and moved back to the Netherlands in 2015. He is a member of the KNAW (Royal Netherlands Academy of Arts and Sciences) and a Fellow of the British Academy. He has published extensively on Classical Arabic literature. Among his books are Beyond the Line: Classical Arabic Literary Critics on the Coherence and Unity of the Poem, (Leiden, 1982); The Bad and the Ugly: Attitudes Towards Invective Poetry (Hijāʾ) in Classical Arabic Literature (Leiden, 1988); Of Dishes and Discourse: Classical Arabic Literary Representations of Food (Richmond, Surrey, 2000); Sound and Sense in Classical Arabic Poetry (Wiesbaden, 2013); Classical Arabic Literature: A Library of Arabic Literature Anthology (New York, 2013). With Gregor Schoeler he edited and translated Abū l-ʿAlāʾ al-Maʿarrī, The Epistle of Forgiveness (Risālat al-Ghufrān) (New York, 2013–2014).