Lecture | LUCIS What's New series
Prominent Murder Victims in Pre- and Early Islamic Times: A Book by Muhammad ibn Habīb (d. 245/860)
Date

Thursday 19 September 2019

Time

Explanation

Free to visit, drinks after

Series

Location

Room

1.47
Muḥammad ibn Ḥabīb (d. 245/860) was a historian with a penchant for making lists of people. His Asmāʾ al-mughtālīn min al-ashrāf fī l-Jāhiliyyah wa-l-Islām contains scores of short and often lively narratives of murders and assassinations, from legendary times until the early Abbasid period. The victims include heroes, tyrants, caliphs, viziers, governors, rebels, poets, and even the prophet Muhammad according to some accounts. It is followed by a shorter section on poets who were killed (man qutila min al-shuʿarāʾ); a distinction is made between murdering (ightiyāl) and killing (qatl). Ibn Ḥabīb does not provide an introduction and there are indications that the extant text is a somewhat shortened version. He usually refrains from commentary: any condemnation of murderers or instigators of murder (including caliphs and governors) is implicit.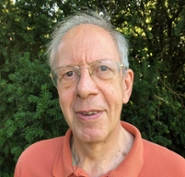 About Geert Jan van Gelder
Geert Jan van Gelder (b. Amsterdam, 1947, PhD Leiden, 1982) was Lecturer in Arabic at the University of Groningen from 1975 until 1998 and Laudian Professor of Arabic, University of Oxford, from 1998 until his retirement in 2012. He has published widely on Classical Arabic literature.