Bart Custers advises Dutch Parliament on public transport data
On September 10th 2019 Bart Custers, professor of Law & Data Science at eLaw, was invited by the Committee for Infrastructure and Water Management of the Dutch parliament. In a round table discussion, this committee of the House of Representatives wanted to discuss the access to public transport data with several experts.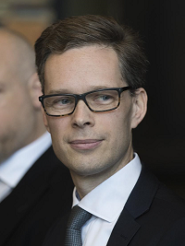 The goal of the meeting was to map the possibilities for reusers and end users to access public transport data. Currently, public transport data is not widely shared among different sectors and sometimes completely inaccessible. During the meeting, the committee wanted to investigate the barriers for sharing data and identify possible solutions to overcome such barriers.