Building an excavation report search engine with a Digital Humanities grant
PhD candidate Alex Brandsen, working in the Digital Archaeology research group has recently received a grant from the Leiden University Centre for Digital Humanities. This grant will be used to further develop and improve AGNES, the search engine for excavation reports that Brandsen is building.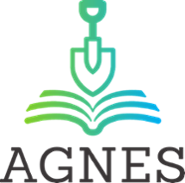 Machine learning
Specifically, the grant will allow for the hiring of students to highlight relevant archaeological concepts (such as time periods, artefacts, etc) in these reports. These manual annotations can then be used in machine learning, making it possible to automatically find these concepts, across all available excavation reports in the Netherlands. This will make searching through this sea of data quicker, easier and more effective, hopefully making it possible to answer research questions that were previously almost impossible to solve.