Tarlach McGonagle appointed as Professor of Media Law in the Information Society
Tarlach McGonagle has been appointed as Professor of Media Law in the Information Society as of 1 May 2019. The Chair is established by the Leiden University Fund (LUF) and is situated within the Department of Constitutional and Administrative Law.
"It is a great honour for me to have been appointed to the Chair and to join the Constitutional and Administrative Law Department at Leiden Law School. The focus of the Chair creates a coherent space in which to explore many of the key challenges that we face as an increasingly digitalized society. The media - old and new, offline and online, mass and individual - are influential shapers of public debate. How they are regulated (or not) can have far-reaching implications for democracy. I am looking forward to engaging with regulatory and policy aspects of these issues and their societal implications, together with my new colleagues and students."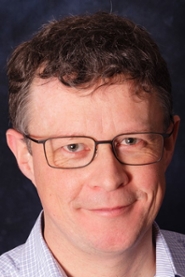 Dr Tarlach McGonagle is also a senior researcher/lecturer at the Institute for Information Law (IViR), Amsterdam Law School, University of Amsterdam. He specializes in a range of issues relating to media law and the information society: freedom of expression; the interface between information and communication technologies and human rights; international and comparative media regulation and policy; the future of news and journalism; minority rights; the safety of journalists; hate speech and media pluralism.
He regularly advises and writes expert studies and policy texts for various branches of international organizations such as the Council of Europe and the Organization for Security and Co-operation in Europe (OSCE).
He is a member of the Council of Europe's Committee of Experts on quality journalism in the digital age, having previously served as Rapporteur of both the Council of Europe's Committee of Experts on media pluralism and transparency of media ownership (2016-17) and its Committee of Experts on protection of journalism and safety of journalists (2014-15). He was principal drafter of the Tallinn Guidelines on National Minorities and the Media in the Digital Age for the OSCE High Commissioner on National Minorities.
He is a member of the Euromedia Research Group and co-chair of the Working Group on human rights in the digital age in the Netherlands Network for Human Rights Research. He was voted Amsterdam Law School Lecturer of the Year for 2018.