Students LL.M. European Law visit Eurojust
Just a week before Eurojust announced its participation in joint operation "Pollino", one of the biggest joint investigations to date, a group of 20 students of the Master in European Law, visited the headquarters of Eurojust in The Hague.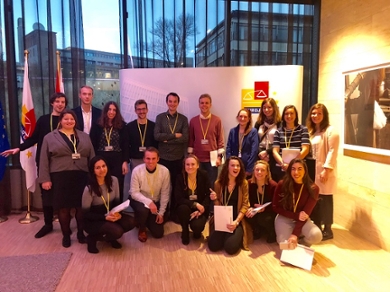 Eurojust is the EU agency, established to coordinate and support the work on national prosecutors in cases involving cross-border and serious crime. Students received a two hour introduction into the work of the Agency and its role in facilitating the cooperation between national prosecutors, amongst others in the framework of Joint Investigation Teams.
Further information on Pollino can be found here, and more information on Eurojust can be found here.