Expert meeting 'Equality, children's rights and digital technologies' organized by the Child Law Department
On Wednesday 12 December 2018, the department of Child Law, on the initiative of dr. Yannick van den Brink, dr. Stephanie Rap en prof. dr. Ton Liefaard), organized an expert meeting on 'Equality, children's rights and digital technologies'. The objective of the meeting was an in-depth exchange of ideas between the participants, resulting in a draft research agenda.
Equality is a fundamental human rights principle, also when children are concerned. This gives rise to the question how equal protection can be safeguarded in different fields of law, such as juvenile justice, child protection and immigration law. Moreover, the potential rise of digital technologies in decision-making practices in these particular fields of law can impose new opportunities and challenges when it comes to safeguarding equal protection of children.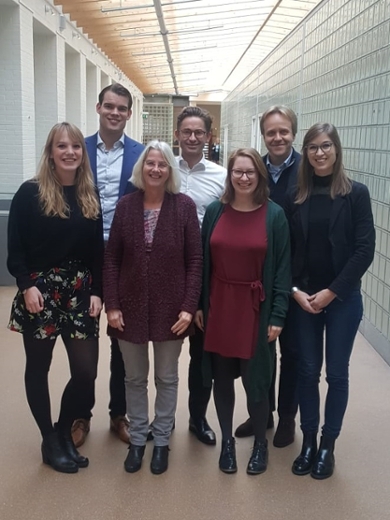 Experts on the fields of interest were invited and asked to prepare a brief intervention on the basis of their expertise. These preparations formed the basis for reflection and discussion during the meeting.
Among those present was international legal scholar dr. Rasmus H. Wandall, currently working at Lund University, Sweden. The other participants came from Leiden University and were, besides from the ones mentioned above: prof. dr. Titia Loenen, professor of Human Rights and Diversity, Jenneke Evers, PhD candidate at the Center for Law and Digital Technologies and Isabelle Kornelis, teacher and researcher at the Child Law Department.
The expert meeting took place in the context of the research programme 'Effective Protection of Human Rights in a Pluralist World' of Leiden Law School.