Meeting with the ambassador of Kenya about research collaboration
A delegation of the Institute of Environmental Sciences (CML) of the Faculty of Science of Leiden University, led by the Dean of the Faculty of Science: Prof.dr. Geert de Snoo, visited the Kenyan ambassador Mr. Lawrence Lenayapa and his staff on Monday 29 of October in The Hague.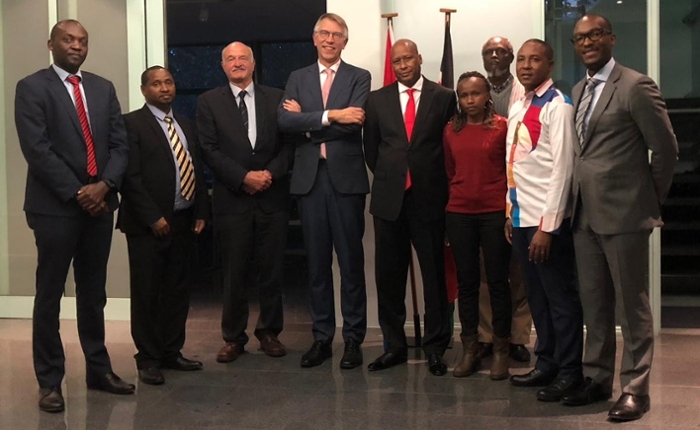 The Leiden University delegation consisted of Prof. dr. Geert de Snoo, Prof. dr. Hans de Iongh and the PhD students Francis Lesilau, Monica Chege and Luka Narisha.

The main subject of discussion was the ongoing collaboration between CML and Kenya Wildlife Service (KWS) on the use of enviromental DNA (e-DNA) to study carnivore diets and human wildlife conflicts in and around four national parks in Kenya.