Well-attended Education Festival on innovation
The eight ambitions of Leiden University's vision on education - Learning@LeidenUniversity - were the key theme of the packed Education Festival on 19 June. More than 200 lecturers and students came to PLNT, Leiden's innovation hotspot, for inspiration and best practices in the field of educational innovation.
The Education Festival in photos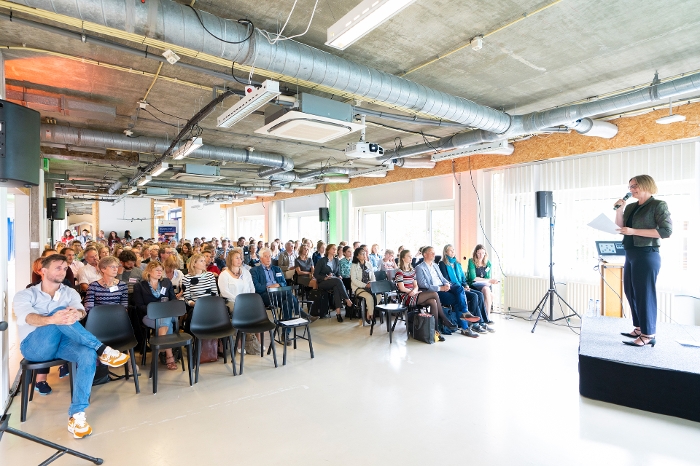 Vice-Rector Magnificus Hester Bijl welcomed the participants and drew their attention to two new sources of inspiration: the dossier on the Vision on teaching and learning with examples of innovation in education and the Teaching and learning guide for lecturers.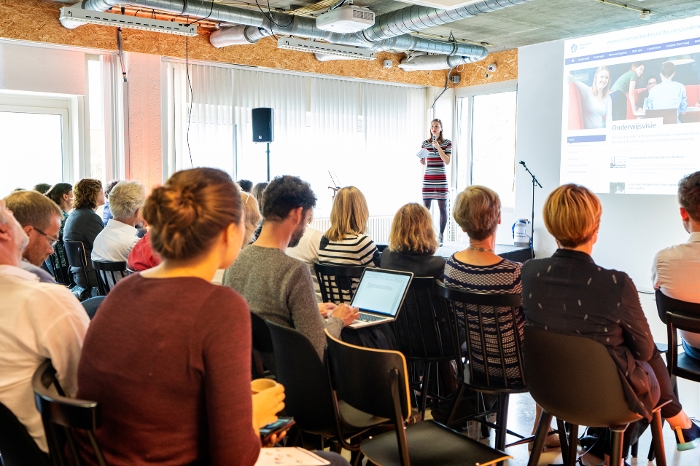 Student speaker Chantal Blom, who also works for the Leiden University Green Office, talked to the audience about her experiences with teaching at Leiden University and theopportunities she had to put her knowledge into practice. 'It would be great if all students had as much freedom to choose their subjects as I had.'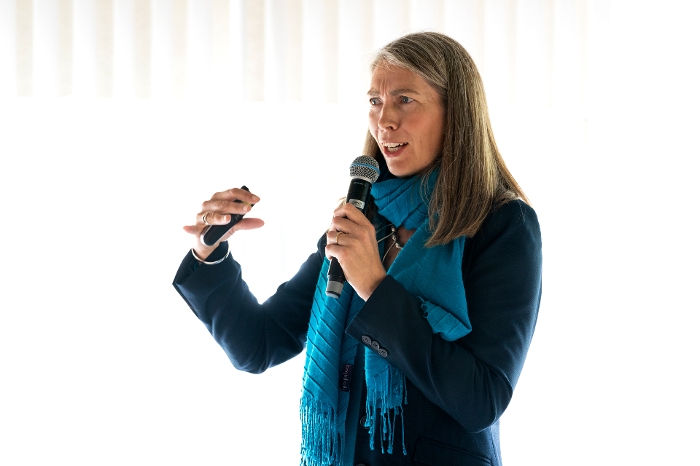 Keynote speaker Helen Walkington gave a lot of examples of how she involves students and gets them to participate in her research, which is often on behalf of social organisations. Walkington called for public platforms where students can present their work. One of the advantages is that students are more inclined to do their best for a presentation or report if it is gong to be looked at by more people than just their teacher.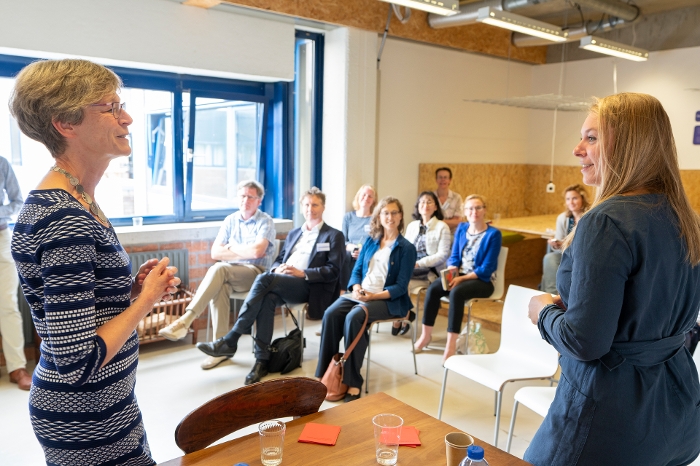 All the ambitions from the vision on teaching and education were addressed in the workshops. The visitors could choose from 24 workshops, each of which was on an aspect of the ambitions: from societal engagement to the application of technology in teaching. Esther Kretin, a lecturer at Leiden Law School, and Plastic Soup Surfer Merijn Tinga talked about the Leiden Advocacy Project on Plastic, in which students give pro bono advice to organisations that are working on plastic pollution. Beerend Hierck, a lecturer at LUMC, talked about the applications of mixed reality in anatomy teaching.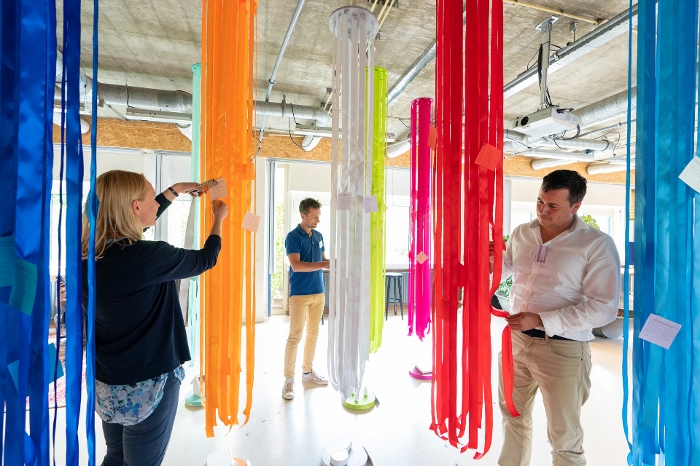 A group of students had created a giant artwork, made up of different coloured ribbons that represented the eight ambitions. Visitors could exchange ideas on the ambitions by sticking post-its to the artwork, that they could then link to one another with the ribbons. The result was a living artwork with ideas on innovation in education. Keynote speaker Helen Walkington was very enthusiastic about the students' project and said that she would like to make a similar artwork herself.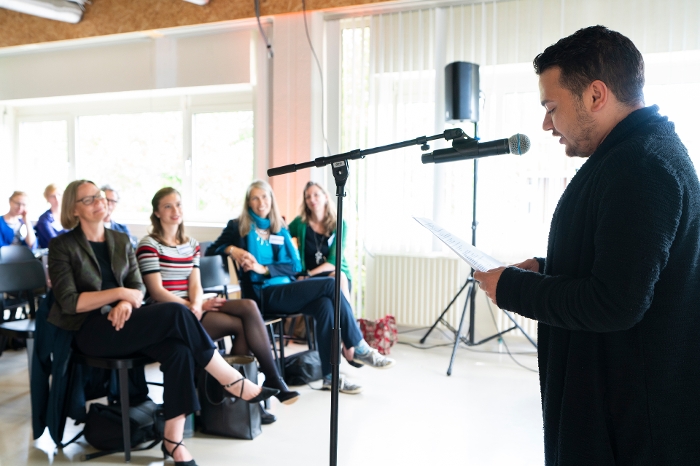 The Education Festival was brought to a close by monologue artist Aloali Kananpour. It was his job to summarise the day in just a few minutes, which he did with great panache.