Forensic speech recognition: emerging scientific field in Leiden
On 4 June 2018, students of the Forensic Speech Science master's course visited the Netherlands Forensic Institute (NFI) in The Hague. They were presented with practical examples, such as speech research with voice recordings of suspects. Forensic phonetics is a young, rapidly developing discipline in Leiden.
In a short space of time, forensic speech research has been integrated in Leiden University as a new field of teaching and research. Lecturer Tina Cambier-Langeveld and researcher Willemijn Heeren, both from the Leiden University Centre for Linguistics (LUCL), are the pioneers of this discipline. The linguistic master's lectures taught by Cambier started a year ago with six students; now, there are 25 students. Cambier hosted the students' visit to the NFI (see box for three special examples from the field). Researcher Willemijn Heeren, who also teaches in The Hague, recently received a VIDI subsidy, which means she is able to employ two PhD students. Her research question is: how are an individual's characteristics expressed in his/her speech, and to what degree are those characteristics determined by their expressions?
Scientific foundation
Cambier is very happy with Heeren's project. 'Finally,' says Cambier, 'what should have happened first will happen now . The speech researchers have in practice come a long way by doing what they're doing, and now it's time to give it a scientific basis.' The project's link with actual practice is assured: Heeren has an appointment at the NFI for one day a week. Heeren's extensive research that focuses on the exact way in which speakers' speech characteristics differ is very original. There are plenty of opportunities for Leiden University to act as a worldwide pioneer in this field.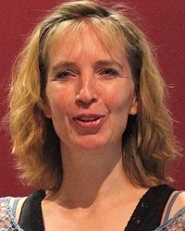 Three-pronged approach
Cambier studied in Leiden and also conducted her doctoral research here, although she officially received her doctorate at the University of Amsterdam. She used to have a full-time job at the NFI, but is now senior linguist at Immigration and Naturalisation Services (Immigratie- en Naturalisatiedienst, 'IND'). She works part-time as adviser and speech researcher at the NFI, which, in terms of linguistics, closely works together with the IND.
In 2015 , Cambier and Heeren organised an international conference on forensic speech research in Leiden in collaboration with Niels Schiller, academic director of the LUCL. He welcomed Cambier's proposal to develop a master's course on forensic applications in linguistic research. Cambier found a third employer, and became the base of the triangular relationship between Leiden University, the NFI and the IND. The collaboration between 'Leiden' and 'The Hague' fits well with the University's strategy: one university in two cities.
Practical aspect
The NFI is the ideal place to complete the Forensic Speech Science course to familiarise students with the practical environment. On arrival, the group was given demonstrations of phonetic/linguistic activities at NFI (see box).
Student Jan-Willem Slingerland is interested in theoretical and experimental linguistics. He explains that this specialisation links theory with experiments, which until recently was a rare occurrence. 'I wasn't aware of the existence of the Forensic Linguistics programme, but when I discovered it I immediately enrolled. It's the practical aspect that interests me.' Meike de Boer studies forensic linguistics in Amsterdam, although there the programme focuses on written language. This course seemed to be a good addition to her Amsterdam programme. Both students would like to work at the NFI. They found the visit to the institute very educational: they have now seen how Cambier's theory works in practice. 'And it's very special to be able to look inside this seemingly closed building that is surprisingly light inside.'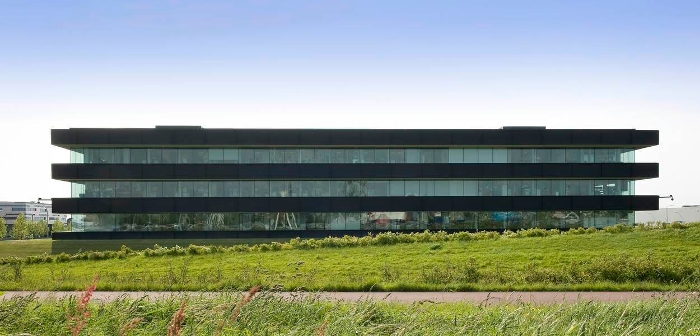 Text: Corine Hendriks
Mail the editors
Some examples of speech research and language analysis at NFI and IND

Comparative speech research
Speech researcher Paula Cortés works at NFI and deals with police requests, the Public Prosecution Department or the courts to compare two voices from different sources: is the same person being heard on both recordings? On one recording, the voice of the suspect is clearly audible. But is he or she also audible on a different recording? Cortés says that there are great differences between voice recordings, depending on the technique of the recording: phone, hidden microphone, inside, outside. Therefore, she always performs a preliminary investigation: does the available material meet the quality and quantity standards? If it comes to a comparison, she pays attention to voice quality, intonation, pronunciation, language proficiency, fluency and many more things.
Speech researcher David van der Vloed also compares a suspect's voice with another recording of possibly the same person, but does so by using software and control data. His works are still in early stages: he researches under what conditions it is possible to link possible conclusions to automatic comparisons. Van der Vloed explains that voice recognition in a forensic context is tricky, especially due to the amount of factors that determine our speech. For instance, the setting is decisive for all aspects of our speech: are we amongst friends or doing a job interview, are we struggling to get out bed with a hangover in the morning or reaching the shore of a tropical beach after an hour of snorkelling? We sound differences in each situation.
Language analysis
Linguist Gerard Tolsma works at the IND and came to the NFI for his demonstration. He performs language analyses: does the language knowledge of this asylum seeker match where he/she comes from? For Tolsma, the computer era is a blessing because there is so much information on the Internet about all kinds of languages. Tolsma explains the example of an alleged inhabitant of the Central African Republic. He spoke Sango, Gbaya and French. While researching, it appeared that the asylum seeker did not speak Sango or Gbaya. To observe this, people are sometimes asked to count in a certain language or name simple words, such as the words for 'hand' and 'house'. Tolsma phonetically writes out the words and can then assess which languages he doesn't know, even though he does recognise many languages after seventeen years. Tolsma eventually discovered, based on the words he used, that the man came from a fairly specific region in Cameroon. That means no asylum in this case.