Introducing: Angus Mol
As of February, Angus Mol works as assistant professor at the Centre for Digital Humanities (LUCDH). His appointment is shared by the Institute for History and the Centre for the Arts in Society (LUCAS). Before this, he worked for the Prince Claus Fund for Culture and Development, undertook NWO-Rubicon sponsored research at Stanford University, and did his PhD at Leiden's Faculty of Archaeology.
My interests cover a large stretch of history: from the development of early civilizations to the rise of interactive media. If you look at my list of publications, you could mistake me for an eclecticist. However, two central themes run throughout my work: firstly, I am passionate about the potential of the past to make a positive impact on the future, and secondly, I am convinced that this potential can be enhanced through digital approaches.
More specifically, my work revolves around the question how social processes and material culture co-develop. This study is one that is rooted in the humanities, but can at the same time be elucidated through the use of computer generated models. For example, I use network and agent-based modelling approaches to explore how "new cultures" arise, such as during the early colonial period Caribbean, but also in current, borne-digital society.
Based on this latter interest, I have been focused more and more on the interface of digital media and the past. In particular, I research the emergent culture in and of video games. Aside from this, I undertake playful, outreach projects in my spare time, including blogs, live-streams, and public events (e.g. Nineveh: Minecraft). Next October, VALUE, a non-profit that I co-founded, and the Institute for Sound and Vision are organizing The Interactive Past Conference 2. You are more than welcome to attend or give a paper.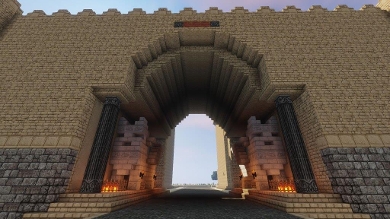 Support with digitale tools and projects
Of course, all colleagues and students of the Institute are also more than welcome to talk with me about all sorts of digital media or tools for research or education. In fact, this is one of the core activities of the LUCDH, the relatively new centre for expertise in the digital humanities. We are located in the, also new, P.J. de Veth building. In short: if you have questions or simply like to exchange ideas about the digital past, let's meet halfway in the Hortus café!