800 visitors for Humanities during Master's Day
On Friday November 10th, the Master's Information Day took place. Students from The Netherlands and abroad came to Leiden to see which Humanities master's programme was for them.
A full house
This time, over 800 people had signed up for one of the many Humanities master's programme presentations, to get to know more about the master's they were thinking of applying for.
Tour of the buildings
Aside from the many presentations - and despite the weather - many visitors took part in a tour of the Humanities buildings organised by student member of the Faculty Board Olivier Fajgenblat. Fajgenblat took those interested to the many buildings of the Humanities Faculty campus and to the University Library.
In gesprek
To help students with their choice, the Information Market provided the opportunity to speak to study advisors, lecturers and students. Alumni were also present to share their experiences on the job market, and visitors had a chance of winning a tablet by participating in the Job Market Quiz.
A master's in Leiden
The Leiden Humanities Faculty offers 102 master's specialisations in language, art, culture, religion and philosophy. This range of knowledge and competence within a single Faculty allows scholars and students of the humanities in Leiden to combine cultural and historical analysis at the highest academic level with insights into present-day society. Get to know the master's specialisations of Leiden University.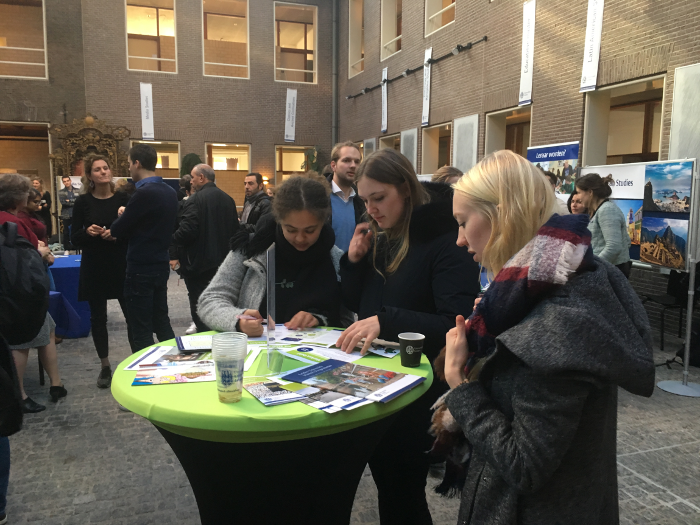 Missed the Master's Day?
Did you miss the Master's Day? Block 16 March 2018 in your diary for the next Master's Day. See you then!