Schöningen honours researcher from Leiden
Since 1992, Professor Thijs van Kolfschoten, has been excavating at Schöningen.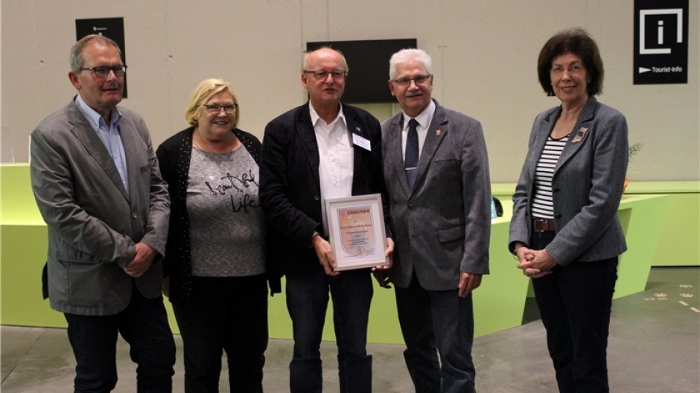 In the past 25 years numerous students and colleagues have accompanied him and visited Schöningen, the city of the spears where many spectacular, rare finds have been excavated and still are discovered. "These finds give us a more detailed insight in Hominin behaviour and subsistence and forced us to rethink many of our assumptions" said van Kolfschoten.
The Council of the City of Schöningen has now honoured the scientist with a special tribute. During the Senckenberg conference in the Paläon (Schöningen), Mayor Henry Bäsecke gave him not only an honorary certificate, but also the city's coat-of-arms. "On behalf of the Council, I would like to thank you for your outstanding work, which has given the archaeological complex at Schöningen the international recognition it enjoys today."
Schöningen has become a kind of second home to me, said van Kolfschoten. "At no other place did I spend so much time and did so much research than here in Schöningen."