PIL LLM Adv. student Kritika Sharma selected for prestigious ICJ Traineeship
Kritika Sharma, student in the Master of Laws Advanced Studies Programme in Public International Law, has been selected by the International Court of Justice (ICJ) for the prestigious University Traineeship Programme 2017-2018.
The traineeship provides an opportunity to assist ICJ judges in tasks such as drafting opinions, orders, and other court documents, preparing case files and researching international law.
Leiden Law School is part of a limited group of leading law schools who are eligible to nominate students for the programme. Following her nomination by Leiden, Kritika was selected through a competitive procedure of the ICJ.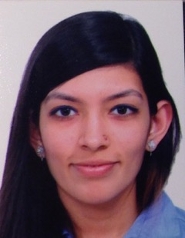 Kritika graduated with first class honors from Amity University. Prior to joining our LL.M. programme, she clerked for a High Court judge in India and served as intern to the Registrar of the ICJ. She supported the Liechtenstein Delegation to the ICC Assembly of States Parties in late 2016 and served as research assistant in relation to a project on commercial arbitration. She was also an Assistant Editor for the Leiden Journal of International Law during her LLM. Adv. (2016-2017).