Jasmina Mačkić presents at the colloquium 'Minorities and the Criminal Justice System'
During the colloquium 'Minorities and the Criminal Justice System', Jasmina Mačkić (lecturer at the Europa Institute) presented some of the research results from her PhD thesis 'Proving Discriminatory Violence at the European Court of Human Rights'.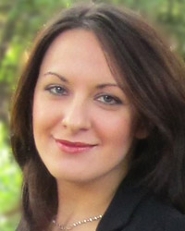 Mačkić addressed the importance of a greater use of statistics and reports as evidence in cases of discriminatory violence before the European Court of Human Rights, because these materials may help the Court to establish whether the violence inflicted upon individuals from certain groups is systemic. In addition, Mačkić argued that intergovernmental organizations and civil society ought to become more engaged in proceedings at the Court.
The colloquium was an initiative of the Department of Child Law, in close collaboration with the Van Vollenhoven Institute, Leiden Law School and was chaired by Yannick van den Brink. The main speaker during the colloquium was James Bell, Founder and Executive Director of the W. Haywood Burns Institute (Oakland, CA), who has shared information about the issue of minorities in the criminal justice system in the United States. Dutch scholars prof. dr. Maartje van der Woude and dr. Sigrid van Wingerden have shared their research findings on the role of ethnicity and culture in different stages of the Dutch criminal justice system.
More information on James Bell and the colloquium can be found here.