Children's Rights in Taiwan
On the 15th of June, 2017, Professor Ton Liefaard gave a key note address at the occasion of the conference International Conference for Children's Rights. A Rights-based Approach to Child Welfare in Taipei, Taiwan.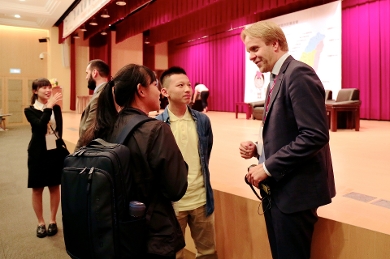 The conference was organized by the Taiwan Fund for Children and Families and serves as introduction to the first constructive dialogue the Government of Taiwan will have with a special commission, composed of leading national and international experts, including Prof. Jaap Doek, affiliated to Leiden Law School and the former chair of the UN Committee on the Rights of the Child. By doing so, the Government of Taiwan aims to assess its achievements concerning the implementation of international children's rights, which is prompted since Taiwan cannot become a party the UN Convention on the Rights of the Child (CRC) and henceforth cannot report to the UN Committee on the Rights of the Child in Geneva. Professor Liefaard held his address 'International Children's Rights in Europe: Achievements, Challenges and Lessons Learned' in the presence of more than 400 participants, including representatives from the government, civil society organisations, academics and students from colleges and universities.