Bart Custers delivers keynote address on ransomware
On June 16th, dr. Bart Custers, associate professor and head of research of eLaw, the Center for Law and Digital technologies, delivered a keynote address at the International Conference on Advanced Cyberlaw and Electronic Security.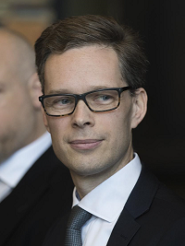 This cybersecurity conference was organized by the faculty of law of Babeş-Bolyai University in Cluj-Napoca, Romania.
Babeş-Bolyai University is the oldest university in Romania and one of the biggest universities in Eastern Europe. eLaw has been working together with the faculty of law since 2012. Dr. Custers presented the methods used by cybercriminals to launder the profits of ransomware attacks via the use of bitcoins.
Look here more information of the research report on ransomware and money laundering with bitcoins, (Dutch). For more information of the conference, visit this website (Romanian).