Conference Hazelhoff Centre for Financial Law
On the occasion of its fifth anniversary, the Hazelhoff Centre for Financial Law will organize a conference on 'Public and private regulation of financial markets' on 11 May 2017.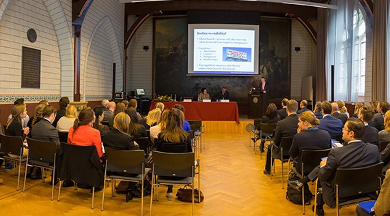 The conference will focus on both the interaction between public and private regulation and the interaction between EU law and national law. The lectures will be provided by a diverse group of leading experts, with backgrounds in academia, the Ministry of Finance, financial supervision and the judicature.
Additional information with regard to the program, speakers and registration is available at the website of the Leids Juridisch PAO.