Prof. Marin van Heel awarded Wiley Prize in Biomedical Sciences 2017
Prof. Dr. Ir. Marin van Heel, Emeritus Professor at the Institute of Biology Leiden (NeCEN), is one of the winners of the "Wiley Prize in Biomedical Sciences 2017". This annual award is presented to recognize contributions that have opened new fields of research or have advanced concepts in a particular biomedical discipline.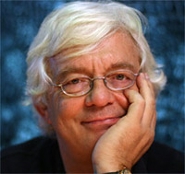 Van Heel receives the award for developing cryo-electron microscopy (cryo-EM), a technique that allows scientists to image biological molecules in unprecedented detail. Dr. Joachim Frank from Columbia University and Dr. Richard Henderson from the MRC Laboratory of Molecular Biology in Cambridge are the two other winners. The shared award of $50,000 will be presented on April 7, 2017 at the Wiley Prize luncheon at The Rockefeller University.
Marin van Heel is a visiting Professor at the National Nanotechnology Laboratory – LNNano/CNPEM, Campinas, Brazil. He is an Emeritus Professor at the Institute of Biology Leiden (NeCEN) and the Department of Life Sciences, Imperial College London. After studying theoretical optics at the University of Groningen, his PhD thesis marked the beginning of a career in methodology development in structural biology by cryo-EM. He received the Ernst Ruska Prize in 1987.
About Wiley
The Wiley Prize in Biomedical Sciences, awarded by the Wiley Foundation, celebrates research that champions novel approaches and challenges accepted thinking in the biomedical sciences. It honors a specific contribution or series of contributions that demonstrate significant leadership or innovation in the development of research concepts or their clinical application.