NEW - The Hague Law Labs
In close cooperation with various partners, Leiden's Administrative and Constitutional Law Department is seeking to expand its presence in The Hague - the International City of Peace and Justice.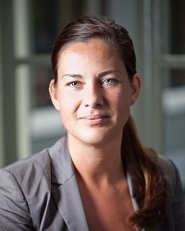 This aspiration has led to the creation of the Hague Law Labs to utilise scientific knowledge in the field of administrative and constitutional law for practical purposes. This is done through dialogue and collaboration with international and professional actors. The Hague Law Labs consists of an Administrative Law Lab and a Constitutional Design Lab, both of which focus on research and (mainly postgraduate) education. Professor Willemien den Ouden: "The Hague Law labs seek to bring together researchers and practitioners to exchange knowledge and experience on matters of administrative law and constitutional law in an experimental setting".
The Constitutional Design Lab
As part of The Hague Law Labs, the Constitutional Design Lab is organising four major events in collaboration with various national and international partners.
The next upcoming event is the conference on Next Generation Constitutional Drafting and Deliberation Tools at the Hague City Hall, March 22, 2017. Distinguished scholars, including Professor Tom Ginsburg (University of Chicago) and Professor Zachary Elkins (University of Texas at Austin) will visit the Hague to discuss and develop the most recent methods in constitutional design.
Summer Course: Europeanisation of Administrative Law in the Member States
During the summer course scholars from the different EU Member States will share their knowledge and insights on the impact of EU law on their national administrative law and practice. Are European administrative rules and principles easily absorbed in the administrative laws and principles of the Member States? Does EU law conflict with national administrative legislation, principles or cultures? And why? Can different national perspectives towards the Europeanisation of administrative law be discerned? And, do EU law and EU principles also affect national administrative law and national principles in situations which are not governed by EU law?
Check out the dedicated Summer Course website for an outline, provisional programme, list of speakers and more!