Ton Liefaard discussed European perspectives on crime, prevention and reintegration at conference in Chile
On Monday 28 November 2016, Ton Liefaard spoke at the International Conference on Crime Prevention and Resocialization of Children in Contact with the Criminal Justice System in Chile. In his lecture he discussed European perspectives on crime and prevention and reintegration.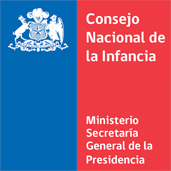 The conference was organized by the Chilean Ministries of Interior and Public Security and of Justice and Human Rights, the National Council for Children of the Chile Government, the Office of the Special Representative of the United Nations Secretary-General on Violence Against Children and UNICEF Chile. The conference aimed to contribute to the elaboration of the UN Global Study on Children Deprived of their Liberty, in particular to identify innovations that can prevent children's deprivation of liberty.