Freya Baetens Visiting Professor at National University Singapore
Freya Baetens is currently a Visiting Professor at the National University Singapore (NUS). NUS started out as a medical school in 1905, founded by a determined group of businessmen led by Tan Jiak Kim, to serve the needs of the local community. Today, it is Singapore's flagship university consistently ranking first in Asia and among the leading universities in the world (12th place in the QS World University Rankings of 2015/2016).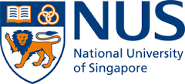 The NUS Law Faculty is highly selective and currently hosts about 1000 undergraduate (spread over a four-year programme) and 200 graduate students. Around 10% of the undergraduate students and more than 90% of the graduate students are international students,from more than 35 countries in Asia, Europe, North and South America, Africa and Oceania.
Each year, the law school plays host to around two dozen visiting faculty, who add to the cosmopolitanism of the law school by bringing their own unique perspectives to legal education. Other visiting professors this year included Christine Chinkin (LSE), David Unterhalter (WTO) and Joseph Weiler (NYU).
At NUS, Freya Baetens is teaching a course on International Institutional Law and she will also deliver a Faculty Research Lecture entitled 'Backlash against International Courts and Tribunals: State Withdrawal of Consent to Jurisdiction'.