Jorrit Kelder invited as Guest Scholar at the Getty Research Institute
Jorrit Kelder, Senior Research Grant Adviser at Luris with close associations with Faculty of Archeology Classical and Mediterranean research, has been invited to become Guest Scholar in a major research programme at the Getty Research Institute, exploring the relations between the Greek / Roman world and Egypt from the Bronze Age to Late Roman Times.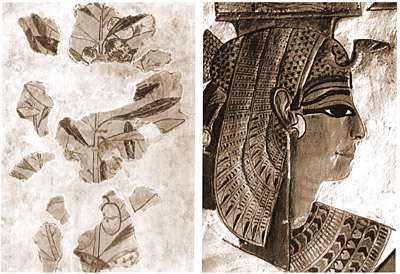 Getty Scholar Grants are for established scholars, or writers who have attained distinction in their fields. Kelder has published extensively on the Mycenaean world, connections between Late Bronze Age Greece and the Ancient Near East, and on Egyptian Archaeology. Jorrit Kelder studied Archaeology and did his PhD in Amsterdam. He is also an associate at the Oriental Institute in Oxford. During his scholarschip Jorrit will reside at the Getty Villa.
Kelder's research project 'From Mycenae to Memphis: Late Bronze Age Trade and Diplomacy Between Greece and Egypt' focuses on the nature of Greek relations with Egypt during the Late Bronze Age (ca. 1600-1200 BC). This was a period of extraordinary intense contact, not only in the context of trade (in, e.g. metals such as copper or silver, or perfumed olive oil), but probably also as a result of diplomatic ties between the rulers of Mycenae –a citadel in the eastern Peloponnese- and the Pharaohs of Egypt. By combining contemporary (Egyptian and Mycenaean Greek) texts, and archaeological evidence, this project aims to explain why Mycenae and Egypt appear to have engaged in such intense contact, why these connections were severed in ca. 1200 BC and only revived centuries later.
Read more