Glen Newey appointed Professor of Pracical Philosophy
From 1 September 2014, Glen Newey takes up the post of Professor of Practical Philosophy in Leiden University's Institute for Philosophy.
Modern liberalism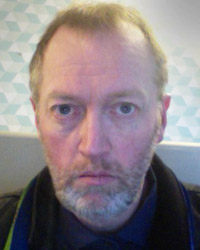 His research focuses on political philosophy, principally modern liberalism. His doctoral thesis (1991), written at the University of York (United Kingdom), supervised by Prof. John Horton, dealt with rationality and its place in political theory and practice. It was an early statement of what is known as the 'Realist' school of political philosophy, which resists attempts to base political institutions on moral norms, and proposes instead a more contextualised approach sensitive to such characteristic political phenomena as power, a case argued in his After Politics (2001).
A constant theme of his work is the nature of toleration as a political ideal. His Virtue, Reason and Toleration (1999) offers a conceptual analysis of toleration, now complemented by Toleration in Political Conflict, published last year by Cambridge.
Research
Current research projects include an extended essay on political theodicy to be published by Bloomsbury, a critical introduction to the market (Routledge), and a monograph on the political theory of slavery. A long-running project involves a further monograph on the nature of politics.
With these projects Glen Newey aims at contributing to the Leiden research profile Political Legitimacy, and to the activities of the Centre for Political Philosophy. He will also seek to extend cooperation with the Campus The Hague and the political and judicial institutions in The Hague.
Teaching
Glen Newey's teaching focuses on practical, and especially political philosophy, including metaethics, contemporary political philosophy, toleration, legal philosophy, the philosophy of religion, applied ethics and introduction to philosophy. He has also taught courses on the history of philosophy and on philosophy of social sciences.
His approach to teaching favours interaction and dialogue with students, even for early-stage undergraduates. He also aims as far as possible to integrate course design with research, in the hope that pedagogy can help to clarify research questions while also benefitting from the dialogue that results with students. This applies currently to his work on slavery in political theory, on which he will teach a course in Fall 2014.