Conference
LUCIP Workshop "Multiple Perspectives on Anger"
Presider: Clara Mendes Pereira (Leiden University - Philosophy Study Association)
Date

Tuesday 30 May 2023

Time

Series

Location

Room

1.48
The Leiden University Centre for Intercultural Philosophy is pleased to announce a JEDI funded workshop on Multiple Perspectives on Anger.
The workshop is part of the event series "Emotion and Embodiment at the Intersections" under the auspices of the JEDI grant of the Faculty of Humanities, in collaboration with Symposion.
Abstract
The emotion of anger has attracted growing scholarly attention in philosophy of emotion, feminist theories, moral psychology, and phenomenology. Bringing together scholars from different fields of philosophy, the workshop aims to shed light on multiple perspectives on anger across philosophical traditions. It thus rediscovers resources, framework, vocabularies that lay the ground for open and inclusive conversations on anger.

Speakers
Manhua Li (Royal Holloway College University of London)
Ji Kang on Nourishing Life: Engaging with Anger in the Mysterious Learning of the Wei-Jin Dynasty








Stephen Harris (Leiden University)
Anger as the enemy: Buddhist approaches









Marie Louise Krogh (Leiden University)
When Anger is Called For: Amia Srinivasan's case for the aptness of anger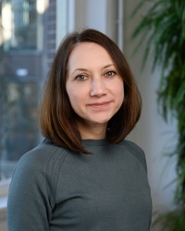 Marijana Vujosevic (Leiden University)
Kant's Perspectives on Anger








All are welcome!