Lecture
LUCDH Workshop: An Introduction to Large Language Models in the Humanities
Date

Friday 21 April 2023

Time

Location

On Campus: Digital LabPJ Veth Building, Nonnensteeg 1-3, 2311 VJ Leiden, The Netherlands

Room

The Digital Lab, P.J. Veth 1.07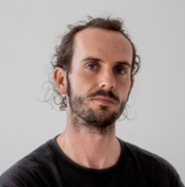 Following recent developments in Machine Learning and AI, so-called large language models like BERT or GPT are currently making headlines. In this context, many scholars in the Humanities are asking themselves to what extent their research can also profit from the observed advances. In this workshop, we aim to gain some insights in this respect, starting from a review of the background history to these models and moving along to concrete applications in the Humanities, considering in particular the problematic of working with Historical text. At the hand of a series of case studies, the ultimate goal of the workshop is to gain a solid background on how these models work and what kind of applications can be developed, including as well the computational requirements that these models pose.
Location: On-campus in the Digital Lab P.J. Veth 1.07.
Email: lucdh@hum.leidenuniv.nl
About Enrique: "I am currently a post-doc at the University of Leiden, working in the MacBERTh project developing Large Language Models for Historical Languages. I obtained my PhD at the University of Antwerp (2021) with a dissertation on computational approaches to text reuse detection."
Enrique Manjavacas Arevalo

Digital Lab Workshop in progress

Enrique Manjavacas Arevalo

Lunch pause in workshop