Health and Medical Psychology (MSc)
In the specialisation Health and Medical Psychology, part of the Master in Psychology, you will acquire knowledge on clinical and scientific topics in health promotion and disease prevention as well as practical training on clinical skills and behaviour change.
Part of
Mental Health Care psychology
This specialisation qualifies students for the Dutch post-master training programme in Mental Health Care (MHC) psychology (GZ-opleiding).
More information about Mental Health Care psychology >
Laura Ramiro Pires
Alumna
'Moving from Germany to the Netherlands to study Health Psychology was the best decision I could have ever made. Now I am a Health Psychologist working self-employed as Life Coach and Trainer. I developed a training programme to guide expatriates through their journey of personal change and growing inner resources. I also work as a research assistant for a study on job satisfaction among doctors. I truly love my work.'
What does this master's programme entail?
Health and Medical Psychology looks at how health, illness, and recovery are affected by biopsychosocial factors. There is a strong focus on empowerment, so 'what someone can do', instead of only focusing on what the burden of a specific disease is. This importantly contributes to promoting and maintaining health, preventing disease and treating illness. Majoring in health and medical psychology is ideal for those who want to understand the role of the mind on our overall health, which is relevant in almost all domains of our lives.
The broad focus is on the relationships between biopsychosocial processes (such as cognitions, emotions and behaviour, psychophysiological stress systems, brain functioning) and health outcomes. More specifically, topics of interest are prevention of disease and promotion of health, and the diagnosis and treatment of the psychological aspects of chronic somatic diseases.
Reasons to choose Health and Medical Psychology at Leiden University
With a master's degree in Health and Medical Psychology you can work in different interdisciplinary settings and organisations, focusing on different topics and target groups. For example, you can train medical staff, set up large scale health promotion campaigns or have a key role in advisory boards for health concerns.
You will have the chance to work clinically with various patient populations or in research projects together with associated organisations, like the Leiden University Medical Centre.
You will have the opportunity to participate in excellent research programs, focusing on a broad variety of research methods in both applied and fundamental research on topics, such as eHealth, self-management in chronic conditions, placebo effects, stress, somatic unexplained symptoms or health promotion.
The master's programme in Health and Medical Psychology gives an insight into both, the in-depth study of theory and into the acquisition of professional and research skills. The distinctive feature of the Leiden programme is the scientist-practitioner model. This means that the insights about psychological processes are always connected to their consequences and impact in daily practice. In this way, you not only develop your knowledge of psychology as a science, you also learn to apply this knowledge. You learn to understand and analyse practical problems and to develop effective interventions for dealing with these problems.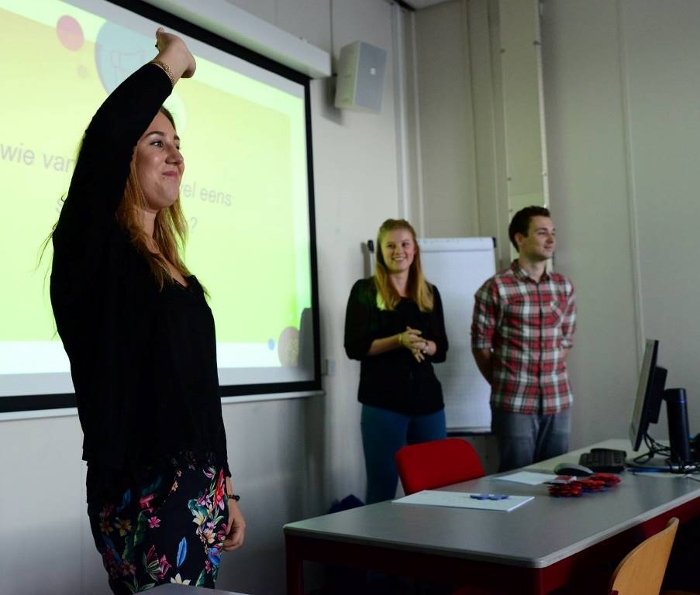 Mental Health Care Psychology
In the Dutch health care system, only MHC psychologists (GZ-psychologen) are licensed to practice psychology unsupervised. 'GZ-psycholoog' is a legally protected professional title in Dutch health care, registered in the BIG-register. MHC psychologists are generalists who can work in several different settings, for example private practices, somatic health care (medical psychology), psychiatry, institutions for disabled people, forensic psychology, nursing homes, and rehabilitation centres.
To become a licensed MHC psychologist in The Netherlands, you need to complete a 2-year post-master training programme (GZ-opleiding). The programme consists of a theoretical part (20%) and a practical part (80%). The latter requires a job position under supervision of a licenced MHC psychologist-teacher. Vacancies for this programme are scarce and only a minority of master graduates manages to get into the programme. Although it is hard, it is not impossible.
After graduating from one of our five clinical specialisations including a 20 EC clinical internship, you meet the entry requirements of the post-master MHC training programme. Each specialisation ensures you have the required theoretical background and basic diagnostic skills. Within each specialisation, students need to opt for the 560-hour (20 EC) clinical internship in order to meet the entry requirements regarding practical training. Please note that these internship positions are scarce and there is a lot of competition between students applying for these positions.
Students who are not fluent in Dutch are unlikely to find a clinical internship position in The Netherlands. An alternative option is to find a clinical internship abroad. For international students who wish to pursue a career in MHC in their home country, it is recommended to find an internship where they can speak their native language. International students who wish to do an internship in The Netherlands are advised to apply for a 10 EC internship, for example in research, or apply for the Internal Practical Internship. For more information, please contact the internship coordinator of your preferred specialisation.
How current students can prepare for the post-master MHC training
When applying for the GZ-opleiding, you need to prove that you fulfil all entry requirements by showing the LOGO-verklaring. Please see the website for the application process and all requirements. One of them is having a certificate stating that you have sufficient skills in diagnostics, the Verklaring Psychodiagnostiek. You can acquire this certificate after a clinical (20 EC) internship covering diagnostic cases. Qualified internship supervisors (as specified on the form) can sign the certificate. Another requirement is a declaration of your theoretical knowledge, the Verklaring Vooropleiding. If you graduate from one of our MCH specialisations and have completed a 20 EC clinical internship, all theoretical requirements are covered. You can have the certificate signed by study adviser Jack Wiltjer.
Chat with a student
Do you have a question about student life in Leiden, studying at Leiden University or do you want more information about the Health and Medical Psychology master's specialisation? You can get in contact with a student from this programme directly!